So sit right down and I'll tell you a tale, actually make that a Photo Story. Yesterday I posted what I could do in 3 minutes - tonight I discovered what I can do in 3 hours!

If you read my Working Mom Blog you would have seen this tote bag that I made on Tuesday

I made this following a tutorial from Jill at Homemade by Jill. When I bought the towels above, I also bought several other sets to try out. One set in particular looked like a great pattern and fabric for a light and fun beach bag.


I am very happy with how this bag came out!!


Now I just need beach weather so I can use it!!!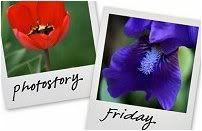 Hosted by Cecily and MamaGeek