Tomorrow morning the boys will be leaving the house by 8am...they will be out of the house until Saturday when I go to pick them up. I will miss them, but I am looking forward to some time to clean and some time to be with my honey.

Today, however, they were home, and this afternoon when we were all back at the house we packed up the car and went to the park to play and just enjoy each other thoroughly.


because my life is filled with monkies
This is why we try to hide the sharpies...I much prefer
soap
!!
Fortunately we caught him before he colored much more than himself (face included) and the TV..oh and if you are curious diaper wipes do a great job of getting sharpie off a toddler.
Good Night All!!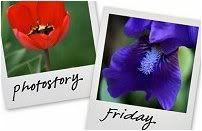 Hosted by Cecily and MamaGeek