Following the success at the Hot Air Balloon Festival, Kameron and I decided to go big and this fall we will be selling our lovely goods at the Providence Open Market.

From the Open Market Website:


"The Providence Open Market, now in its 3rd season, is the city's only Open-Air Market where you can shop for handmade artisan goods and fine art. Now located in picturesque Lippitt Park, on the east side of Providence, at the juncture of Hope Street and Blackstone Blvd, where Providence borders Pawtucket.

The Market features a different group of artists every week ensuring that each visit will be unique - and with free customer parking, making a trip to the market has never been easier! This year the Providence Open Market is committed to partnering with community-based art organizations. Together we are working towards one goal – to give Providence a unique casual meeting place where you can shop for art, healthy edibles, handbags, jewelry, accessories and much more.

Not only does our Market give local artists an affordable venue to sell their wares,
but we also provide customers with the opportunity to meet the people who design and create the wide range of products that are for sale."




I am so excited - this is the perfect venue for us!! We are going to be there Sept 12, 19, 26 Oct 10, 17 - so that's 5 Saturdays total. The one weekend we aren't there we will have a booth set up at another "Harvest Festival" at The Farmer's Daughter in South Kingston which will run both Saturday and Sunday.

I can't believe how much we are doing and how this has the potential to really take off for us!! And I am so glad to not be going it alone. The work Kameron and I do play so well off each other, and it is so nice to be able to support each other like this.


************

I am anxiously awaiting the arrival of my new sewing machine. Hubby and I discussed it and we decided that the investment into an embroidery machine would be well worth it. I am excited to be able to personalize totes and bags, and basically anything else that I decide to make!!
************

For the next few weeks I will be sewing my big ole' patootie off!! I am actually very excited by the whole prospect!! I am also going to make a point to get everything I make put up on
my Etsy
. So keep watching
my Etsy shop
new bags will be going up continuously. (oh...and if you see something you would like but want different colors etc let me know and I can make custom bags on request)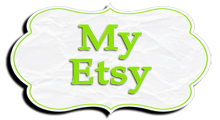 ***********

Eventually I would like to set up a blogger site like Kameron has at
Punchkin Wear
. This is a great way to open shop, but not have to pay the Etsy fees. I've started a blog (
Material Mamma
Thanks to Mimi for the name suggestion) but just haven't had the time to dedicate to it yet.
************
Well off to my next adventure with my little men....happy Friday everyone!!!