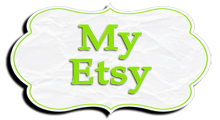 I had such lofty plans today. The boys were going to my father's for the day and I was going to get to work.
Do you remember...ages ago it was, when I said something about updating my Etsy store, with my loads of new bags, about big plans....and a coupon code... Well I worked my butt off today - and what do I have to show for it...very little.
It has been gross and overcast all day today - there fore the lighting is crap - which means every picture I have taken of my bags is also crap. I so rely on natural light right now - it really makes a big difference - and of course on the day when I have the time I don't have the lighting!! I tried working on them with Photoshop, but it really didn't help.
Well regardless I figure its about time!! Here is a preview of some of my bags. The weather forecast for tomorrow is more promising so I am going to try to get many more done tomorrow and posted.
This is one of my favorite tote bags to date.
It is lined with a nice black and white floral print and has two interior pockets.
Its nice and big, measuring 18" wide and 15" tall.



This is a small buttercup bag using the buttercup pattern from Made By Rae.
It has an interior pocket, magnetic snap, and a nice deep blue lining.



Also as I mentioned before I will eventually be moving away from my Etsy shop to my Material Mamma blog. The fees on Etsy combined and the paypal fees all add up and I need to charge more for my bags...right now I have Carla helping me out with that blog design and layout and I will probably get that going by the end of this month, or worse case, sometime in September. My goal is to have it up and ready by the time I do the Open Market.
As far as a
coupon code
- to all of my beloved followers and friends. I am offering 10% off any bag. In the comments to seller let me know you are friend and fan (tell me you read about this discount on my blog) and I will refund 10% back to you. Take a look around my shop and remember I have a lot more to add!!
Also if you are interested in children's aprons, tag blankets or fabric belts, I make those as well, I just don't have them posted on Etsy. You can leave a comment here and let me know what you are interested in and I can send you pics of what I have or can make :) Here are a couple pics of what I have made so far.
The large tag blanket pictured above is made of a soft flannel and measures 16" x 20".
Also available are small square (6x6) and a medium square (12x12) blanket.
A crinkle material can be added to the inside of the small blanket for a little extra fun.


So that's it...that's where I am right now....I must say righting it all out - I feel a little more accomplished than I did earlier. And this is only a small sampling and of what I will have available over time. I am also realizing that I have a lot of work to do to get everything posted on Material Mamma so that you can see all that I have available!!!
Happy shopping!!