We fought it as long as we could...but this poor kid could hardly see anymore...it was finally time to cut his hair...I mean really really cut his hair. (he's had a few....but not like this)

He wasn't too happy when he heard what was going to happen

How can you not love that face?!

I love what a wonderful difference such a dramatic cut makes....although we already decided (we being Dan's cousin who cuts his hair and I) when Jack gets a little older we will try the long style again

Tommy also got a trim...although not as dramatic :)
After the tramatic event that is the haircut (although I must say the boys did AMAZING - no tears, no fighting....they were fantastic) and the even more tramatic trip to Walmart. The boys ended their evening with some yummy apple slices and their Cars DVD, while Mommy and Daddy did their best to ignore the sorrounding (and ever growing) mess in the living room!!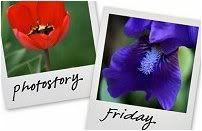 Hosted by Cecily and

Kelli