I am joining Julie and the Foursons this week, as I discovered that the ER/Hospital gives great material for a fun Meme like this....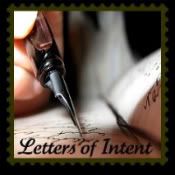 ************

Dear Distracted Mom at the ER,

Yes your little boy is sweet and cute - but he is also in the ER, I am assuming he is there for a reason. Please pay attention when he walks up to my baby (who is already sick enough to be at the ER as well). In that moment, I don't care how sweet he is or that he wants to play, all I care about is keeping my boy from getting something he doesn't already have. Your coughing sneezing 7-year olds little hands trying to pinch my baby's cheeks are not welcome!!!

Sincerely

The mother who paced around the waiting room while holding her son so that he wouldn't catch your son's germs

Dear rude ER Nurse,
It was all I could do to ask you the other night if you had kids, if you knew what it was like to fear for them, and make decisions that you thought were best, as you called me "
Mom
" and looked at me condescendingly. Yes he had a fever, no fevers don't scare me...as I said many times, and as the other nurses (both before and after you noted) my son was NOT BREATHING RIGHT - maybe you thought I was being paranoid and over reacting - but I knew my son was in trouble - not breathing right is nothing I take lightly. It was all I could do in my exhausted (and slightly smelly) state to bring my finally sleeping, slightly drugged up little boy up to you as you sauntered out on your way home and have you listen to his raspy breathing and yell in your face that this little guy you so willingly shrugged off has pneumonia, and his mother you dismissed is angry but I didn't, instead I held my sick little man as he slept. I am sad for all the other mothers and children who you have also so quickly dismissed, I am sad for the tears that you have probably caused by your callousness. FYI...you are an ER nurse at a children's hospital - if you don't like paranoid (caring, good) mothers find a new job!!!
Sincerely,
Pissed off mommy
Dear Hopsital Food Staff,
Why exactly do you send us a menu of choices for a little boy? You obviously don't pay attention to them. How exactly does apple juice, a banana and pancakes turn into ham and french toast? As for the grilled cheese, while I did enjoy it, my son would have been more likely to eat the pasta and meatballs that I ordered for him. I don't know...maybe its hard to do, maybe you ran out of food....maybe you shouldn't send out those menus and tease us like that....just saying....
Yours truly,
Confused Mommy of a Hungry Toddler