Tommy started preschool on Monday, and one thing they request he bring in is a sheet and blanket for nap time - actually they recommend a sleeping bag. We don't already have a sleeping bag for him, and honestly I don't feel like buying him one right now nor do I think he would like one much anyway (he does not like to be tucked in at all - prefers to just be lightly covered if at all)

So I set out on my quest - an inexpensive option and when I found twin sized flat sheets at WalMart for $3 I knew what I had to do. So this afternoon I set to work and have this to show for my efforts.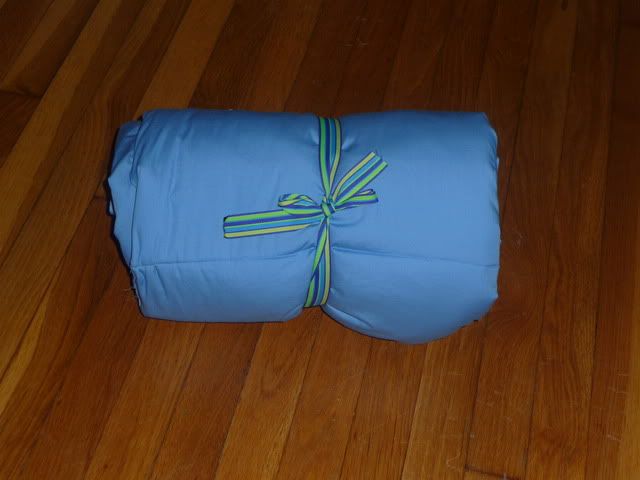 I hoping to get pictures of Tommy actually in it tomorrow so you can see the size. But basically it is a twin size sheet folded into thirds - two-thirds make up the padded bottom and the other third is the attached sheet. I am so happy with how it came out and how incredibly easy it was to make!! There are a couple small details that I need to work on - I am hoping with the next bedroll I can write a tutorial to share too.
For $3, plus a little bit of my time (about an hour) some ribbon and thread (maybe about $2.50 worth) I am calling this a huge budget friendly, kid friendly success!!!