...and I am a material mamma!!

Its no great secret that I sew, I love to sew, and I love to (try to) sell the goodies that I make (both on Etsy and at craft shows) so that I can share my love with others.

What some of you, my friendly readers, may not know that I partner up with my bloggy buddy, IRL friend (and now co-worker) Kameron to make these craft shows work for us. (working full time and raising multiple children, we just don't have it in us to go it alone).

In all our craft showing (thats a term right) we have found that it is best that we have a single site to direct the show organizers to, and to that end we have created a blog to help us. We are hoping that this site will be a great place for us to share a little bit more about our crafty selves, and a little more info about our products, the shows we will attend, and all that material-y stuff that we love so much.

I would love it if you would go check out our little site and say hello (if you have the time) and check out the two adorable little models gracing the most recent posts.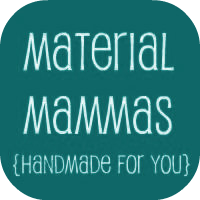 {please note: the site is still under a bit of construction, new info is being added often}